Offshore Wind

Contents
New Jersey's Goals: 3,500 MW by 2030
In January 2018, Governor Phil Murphy signed Executive Order No. 8 which directed the New Jersey Board of Public Utilities (BPU) to fully implement the Offshore Wind Economic Development Act (OWEDA). In September 2018, the Board unanimously approved a 1,100 MW solicitation, the nation's largest single-state solicitation of offshore wind to date. The solicitation opened September 20, 2018 and is a significant step towards meeting the state's goal of 3,500 MW by 2030. Governor Murphy called on the BPU to open a 1,200 MW solicitation in 2020 and another 1,200 MW solicitation in 2022 in order to reach the 3,500 MW total offshore wind capacity goal. These offshore wind goals support the Governor's vision of transforming New Jersey into a 100-percent clean energy state by 2050.
New Jersey's offshore wind resource presents a unique opportunity to benefit both the environment and the economy. Developing offshore wind energy not only helps to fight climate change and its associated risks (e.g. storm surge, sea level rise), but also develops a supply chain that will create new jobs and improve the economy.
BPU President Joseph L. Fiordaliso on the importance of offshore wind development for New Jersey: "As a grandfather, I have an obligation to protect my grandchildren. As NJBPU President, I have an obligation to protect the New Jersey ratepayers. The benefits of offshore wind extend far beyond the environment. Offshore wind is an increasingly cost-effective form of renewable energy that will stabilize energy prices, bring jobs to New Jersey, and ultimately lower the cost of electricity for New Jersey ratepayers."
What is the Federal Government's role?
The Bureau of Ocean Energy Management initiates the offshore wind leasing process by identifying Wind Energy Areas in federally-owned waters based on a Call for Information and Nominations. After public involvement and environmental assessments, smaller sections of these Wind Energy Areas are designated as Lease Areas. These smaller Lease Areas are then auctioned to developers who conduct further geological and geotechnical surveys. This information, along with other environmental, atmospheric and ocean resource data, helps a developer determine which type of turbine foundation to install, how many to install, and where to install them within the Lease Area.
Throughout the federal process the BPU advocates for the State of New Jersey and its residents and stakeholders.

The Bureau of Ocean Energy Management's federal process for offshore wind development.
What is the NJ Board of Public Utilities' Role?
In September 2018, BPU opened an application window for 1,100 MW of offshore wind capacity, the largest solicitation of offshore wind capacity in the nation to date. This allows parties seeking to develop offshore wind to submit applications to do so. The application window closed on December 28, 2018. Applications must demonstrate net economic benefits, and BPU staff will submit their recommendations to the Board based on what will provide the overall best value for New Jersey ratepayers. The Board intends to act on the applications by July 2019, allowing developers to qualify for federal investment tax credits that expire at the end of 2019. These tax credits could save approximately 12% of the total project cost, savings that ultimately goes to New Jersey ratepayers.
The New Jersey Offshore Wind Strategic Plan
The goal of the Offshore Wind Strategic Plan (OWSP) is to ensure competition, competitive pricing, net economic benefits, and the overall best value for New Jersey ratepayers. To do this, the OWSP focuses on 1) Supply Chain & Workforce Development, 2) Wholesale Markets & Transmission, 3) Environmental Protection and Modelling, and 4) Stakeholder Outreach and Engagement. As called for by Governor Murphy, a NJ Offshore Wind Interagency Taskforce has been convened to help develop the OWSP. Taskforce members have formed Technical Working Groups focused on their topics of expertise to further develop and implement the goals of the OWSP.
OFFSHORE WIND INTERAGENCY TASKFORCE
The NJ BPU is the lead agency of the Offshore Wind Interagency Taskforce, under the direction of the New Jersey Governor's Office.
The following agencies have an active role in developing and implementing the OWSP:
• NJ Board of Public Utilities (Lead agency)
• NJ Department of Environmental Protection
• NJ Economic Authority
• NJ Department of Labor and Workforce Development
• Business Action Center of the NJ Department of State
• Treasury Division of Purchasing and Property
The OWSP also includes a Stakeholder Engagement Plan which provides a roadmap for maximizing public involvement and engagement to achieve BPU's goals of broad-based and effective stakeholder outreach and participation in the OSWSP process.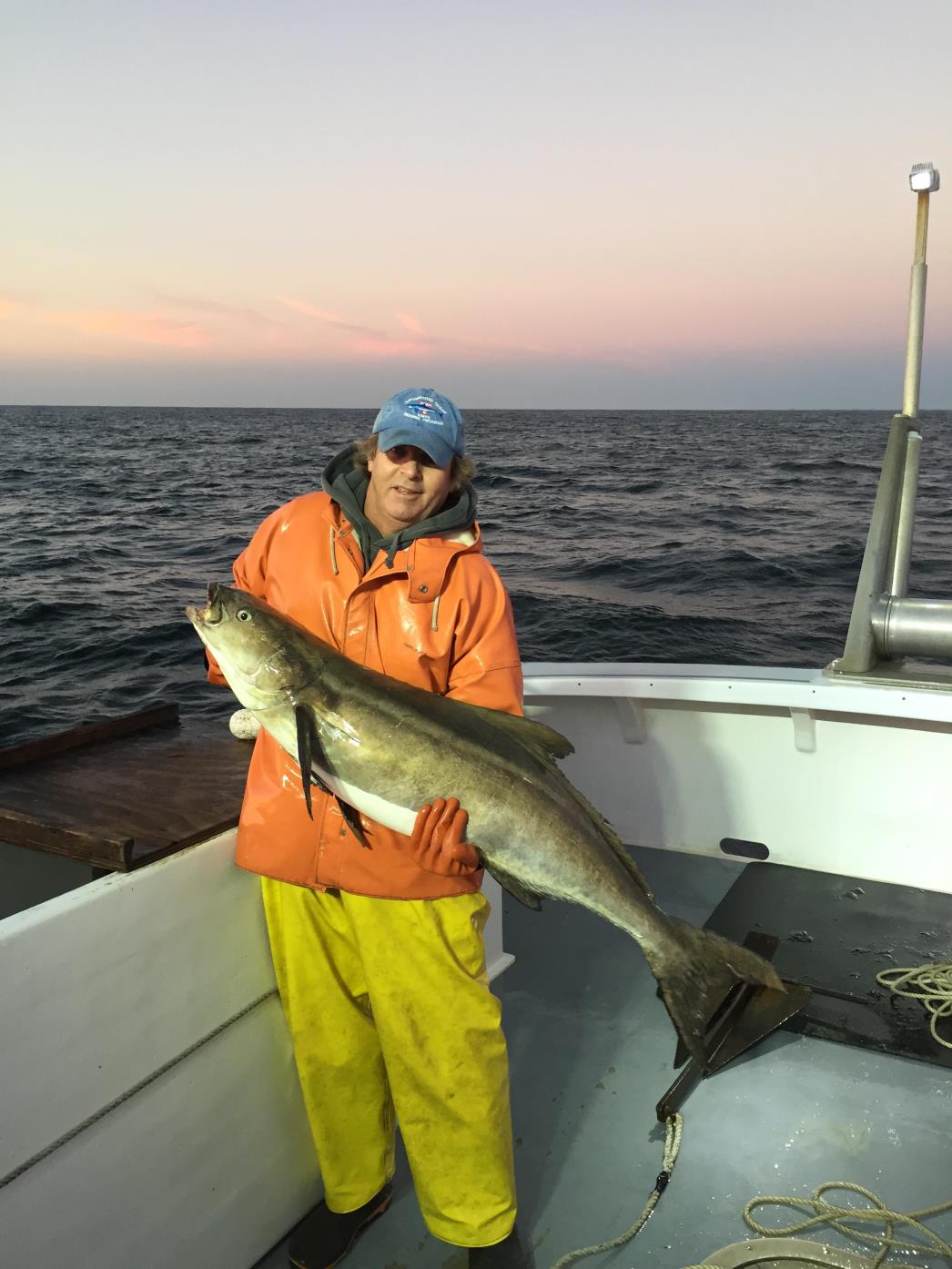 Meet Captain Kevin Wark
Captain Kevin Wark from Barnegat Light, NJ acts as the liaison between the commercial and recreational fishing community – a critical offshore wind stakeholder – and the Interagency Taskforce. He works helping to solicit input, providing important guidance and information, and facilitating communications and meetings between these groups.
Kevin is the owner and operator of the gillnetter Endeavor that fishes out of Barnegat Light. Depending on the season - and the market demand - he targets weakfish, bluefish, monkfish, or shad. When he's not fishing, Kevin is an industry advisor to the Mid-Atlantic Fishery Management Council, the New England Council, the New Jersey Marine Fisheries Council, or the Atlantic States Marine Fisheries Commission. Kevin became active in fisheries management because he realized how important informed and equitable regulations are to the future of commercial fishing.
Your Input Is Valuable
BPU is committed to engaging with the public and stakeholders on the OWSP and offshore wind development as outlined in the Stakeholder Engagement Plan. Please consider attending an event or submitting comments to the BPU at Offshore.Wind@bpu.nj.gov. Presentations and information from past events can be found here.
How does offshore wind energy work? from the U.S. Department of Energy
What is the Offshore Wind Supply Chain? Animated Infographic from the European Wind Energy Association
"Top 10 things you didn't know about offshore wind energy" from the U.S. Department of Energy
How Do Offshore Wind Turbines Brave Storms? from the U.S. Department of Energy
Stay updated on the latest at the BPU here, and follow us on Facebook and Twitter at @NJCleanEnergy to stay on top of the latest news and updates!
Historical Information can be found here.