New Jersey Clean Energy Outreach Team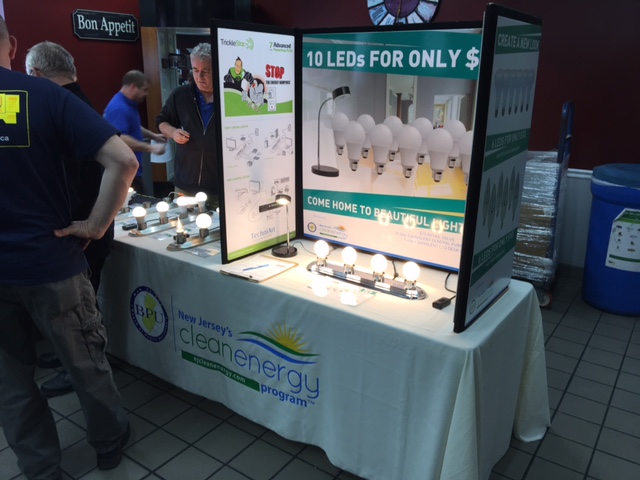 The New Jersey Clean Energy Outreach Team is a grassroots program created, directed and funded by New Jersey's Clean Energy Program. Through this program, residents are educated about how to reduce energy use and help protect the environment, starting with energy-efficient lighting.
Our partner TechniArt offers discounted LEDs, light fixtures and speciality items like advanced power strips to employees of businesses, state agencies, hospitals, municipalities and colleges and universities through energy saving Lighting Fairs. This video highlights ones of TechniArt's recent Lighting Fairs. This flyer explains more! To schedule a lighting fair, contact Dave at 732-529-6588 or by email at dave@techniart.com.