Direct Install - Steps to Participation


1. CONTACT US
Give us a call at 866-NJSMART to learn more about this offer. If your building meets eligibility requirements, we'll refer you to the Participating Contractor serving your region to schedule an Energy Assessment. Or, if you prefer, you may contact the contractor right away to get started!
2. REVIEW RESULTS
After the energy assessment, the contractor will review the results with you, including what measures qualify and your share of the project cost.
3. MOVE FORWARD
You will sign a scope of work document to proceed with implementation of qualifying measures and arrange for payment of your portion of the project costs with your contractor.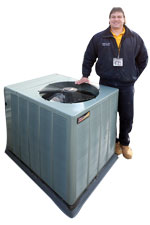 4. ARRANGE INSTALLATION
You and your contractor will set a convenient start date for the installation.
5. CONFIRM INSTALLATION
Once the participating contractor completes the installation, you accept the work by signing a project completion form.
6. COMPLETE TRANSACTION
You pay the participating contractor any remaining balance of your share of the project cost and New Jersey's Clean Energy Program pays the rest.