Equipment Incentives
More reasons for a smart start on your next project!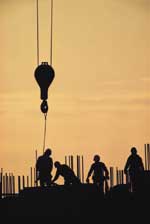 The SmartStart Buildings Program offers incentives to upgrade many different technologies in your building. Equipment incentives are calculated based on type, efficiency, size, and application and are evaluated on a case-by-case basis. Enhanced incentives are available for certain facilities.
For details on equipment requirements and full listings of incentives, refer to the SmartStart application forms.
Variable Frequency Drives

Prescriptive lighting Application

Refrigerator/Freezer Motors
Contact us at 866-657-6278 or by email at outreach@NJCleanEnergy.com if you have questions on how to get started.