Size and Features
Determining System Size
There are two types of solar systems in New Jersey: "Behind-the-Meter" systems, which provide power to the homes or businesses on which they are located, and "Grid-Supply" systems, which are large scale, ground-mounted projects that generate electricity solely for sale into the power grid. This section will look exclusively at Behind-the-Meter systems. If you are interested in developing a Grid-Supply project, find out more information on how to register the project.
In order to determine the best size for your solar electric system, you must first decide how much electricity you want it to generate. Systems that provide power for a home or business can be sized to produce up to 100% of the home or business' annual electric consumption. You can work with the installation contractor and examine past electric bills to determine your home or business' electricity requirements and the system size necessary to achieve that goal. Your utility company can also supply a 12-month report of your home or business' total electricity consumption, measured in kilowatt-hours.
Ask your contractor how many kilowatt-hours the system will produce annually. As a rule of thumb, a solar system in New Jersey will produce approximately 1,200 kilowatt-hours per year for each kilowatt of capacity you install. Thus, an eight-kilowatt system will produce about 9,600 kilowatt-hours annually. Compare that number to your annual electricity usage to estimate the potential savings on your electric bills each year.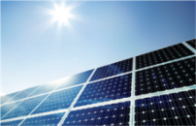 Installation costs may also impact your cost per kilowatt-hour. For example, the labor costs to install a larger system may be almost as much as for a smaller one. Your installation contractor is likely to offer a better price to install a 10-kilowatt system all at once, rather than installing a five-kilowatt system this year, and another similar-sized system next year.
Follow these links for additional information: