Corporate Lighting Fairs, Community Events and More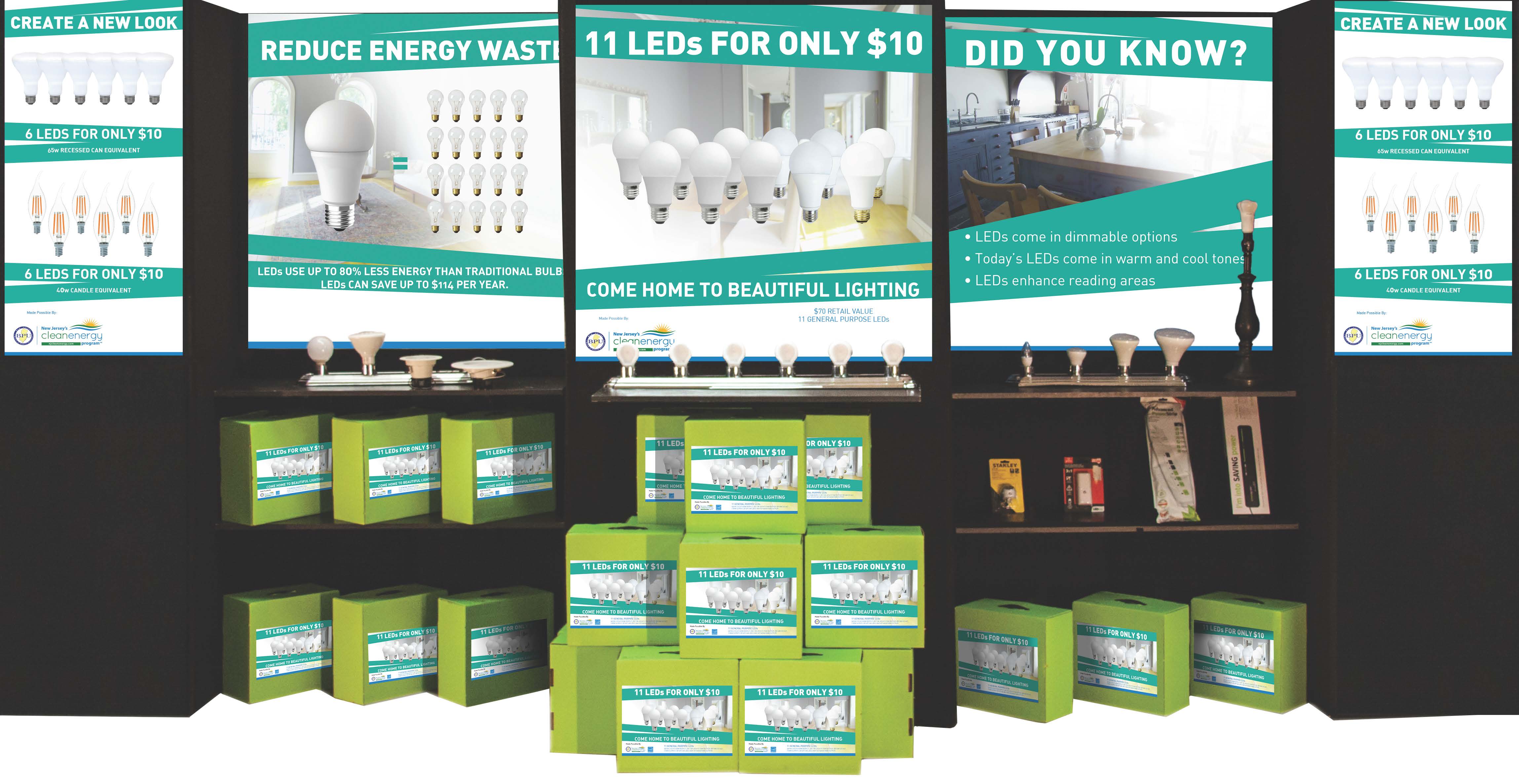 New Jersey's Clean Energy Program has partnered with two organizations, who provide discounted LEDs at corporations, community events, home shows, RV and craft fairs, etc. Residents are educated about how to reduce energy use and help protect the environment, starting with energy-efficient lighting.
TechniArt offers discounted LEDs to employees of businesses, state agencies, hospitals, municipalities and colleges and universities through energy saving Lighting Fairs. To schedule a lighting fair, contact Dave at dave@techniart.com or call 732-529-6588. TechniArt may also be available to host a table at community events!
MegaLight offers discounted pricing on the purchase of LEDs and you can look for them at major events such as Home Shows, RV & Camping Shows, etc.
Please visit the NJCEP calendar to find out where our lighting partners will be throughout the state.