T-12 Lighting Replacement Initiative for K-12 Schools
Notice: The NJCEP received applications in excess of the $6 million in funds allocated to the 2012 T-12 Schools Lighting Replacement Initiative. Applications are no longer being accepted. New Jersey school officials will be notified should the T-12 Schools Lighting Replacement Initiative be re-opened.
Incentives Now Cover up to 100% of Total Project Costs

The Schools Lighting Initiative provides incentives to New Jersey's private and public K-12 schools for replacement of T-12 flourescent lighting fixtures with new T-8 and T-5 energy-efficient lighting. Upgrading to high efficiency lighting significantly reduces operating costs and lowers carbon dioxide emissions. The incentives provided through New Jersey's Clean Energy Program™ will cover up to the entire cost of the upgrades, including materials, labor, permitting and disposal of the T-12 fixtures. A total of $6 million has been allocated for this initiative and will be available to participants on a first-come, first-served basis.

All public and private K-12 schools in New Jersey that contribute to the Societal Benefits Charge, collected by investor-owned utility companies, are eligible to participate. Those served by municipal utilities or regional cooperatives are not eligible.
This initiative serves as a supplement to either the NJ SmartStart Buildings prescriptive lighting incentive, Pay for Performance, or Direct Install. Applicants will be required to meet all conditions of the chosen program.
These incentives are offered in association with complete fixture replacement and may require pre and post inspections by the program manager.
Savings generated from T-12 replacements may be included in an Energy Savings Improvement Program (ESIP) project.

NJ SmartStart Buildings (NJSSB)
Submit an application for the Schools Lighting Initiative along with the required spreadsheet detailing each of the T-12 fixtures to be replaced and the cost breakdown between material, labor, permitting and disposal. In addition, submit an NJSSB prescriptive lighting application and the associated worksheet detailing all other NJSSB eligible lighting measures included in the project upgrade. You must receive pre-approval before proceeding with installation.
Pay for Performance (P4P)
Program partners, working on behalf of K-12 public and private schools, will be required to submit only T-12 fixture replacements on the required spreadsheet. All other eligible lighting measures may be included in the Energy Reduction Plan prepared by the partner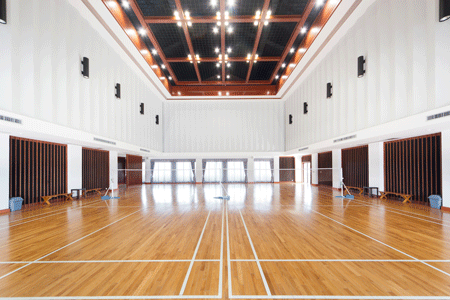 with T-12 replacements itemized separately. Savings from T-12 fixture replacements will count toward achieving the 15% savings threshold used to determine P4P incentive levels. Up to 100% of the T-12 fixture replacement portion of the incentive will be paid in full with the Incentive #2 P4P payment. Partners will provide the cost breakdown between material, labor, permitting and disposal.
Direct Install
Participating contractors will work with school officials to incorporate T-12 fixture replacement into the program's approved energy assessment tool. Following approval, the contractors will provide complete turnkey service from ordering and installing equipment to processing all required applications and forms.

Incentives range from approximately $100 to $500 per fixture depending on the type. A detailed list is available with specific incentives for each fixture type. The incentives are designed to cover all costs, including material, labor at Prevailing Wage rates, permits and proper disposal of equipment removed in compliance with all state and federal guidelines.

Regular Form Version (link disabled)
E-form Version (link disabled)
Project evaluation tools for use with Pay for Performance and NJ SmartStart Buildings upgrades:
To contact a program representative, call 866-NJSMART or send an e-mail to T12@NJCleanEnergy.com.