NEW JERSEY'S CLEAN ENERGY PROGRAM
---
Save money while saving the planet! New Jersey's Clean Energy Program is a statewide program that offers incentives, programs, and services that benefit New Jersey residents, businesses, educational and non-profit entities, and government entities to help them save energy, money, and the environment.
Energy Assistance




The Comfort Partners Program is a free program that helps income-eligible customers reduce their utility bills through cost effective measures which save energy and money while improving their home's safety and comfort at no cost to them.

LEARN MORE

Commercial Buildings


NJCEP encourages energy efficient new construction of commercial facilities and offers financial incentives for building owners, designers, and architects to adopt cost-effective, energy efficient design choices in new construction and substantial renovation projects.
School and Small Business Energy Efficiency Program

Governor Phil Murphy recently signed into law the School and Small Business Energy Efficiency Stimulus Program Fund. This initiative offers two distinct programs: 1) the School and Small Business Ventilation and Energy Efficiency Verification and Repair Program; and 2) the School and Small Business Noncompliant Plumbing Fixture and Appliance Program.

Together, these programs provide grants for the repair, maintenance, upgrade, replacement, and installation of certain HVAC systems, and the installation of energy efficient and water-conserving appliances to improve air quality and energy performance in school districts and small businesses, especially those in underserved communities. These programs will improve the health and safety of schools and small businesses while creating jobs for labor-intensive projects. Learn more.
Energy Saving Tips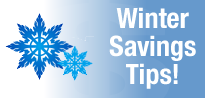 Are you doing everything you can to keep your energy bills manageable this season? As the days get longer and we are all home more, these energy saving tips can help you keep your energy costs under control. There are several low and no-cost suggestions too! Learn more.