Electric Vehicle Incentive Programs
New Jersey is leading the way on electric vehicle (EV) adoption on the East Coast. Governor Phil Murphy has set a goal of registering 330,000 EVs in New Jersey by 2025, which will reduce emissions from the transportation sector and help reach the goals of New Jersey's Energy Master Plan and the Global Warming Response Act. The transportation sector accounts for 46% of the state's net greenhouse gas emissions, making it the largest emissions source.

The below programs are designed to encourage EV adoption in New Jersey, which is crucial to reaching a 100% clean energy future.
For more information regarding electric vehicles please contact us at 877-426-2474 or by email at chargeupnj@energycenter.org.

Charge Up New Jersey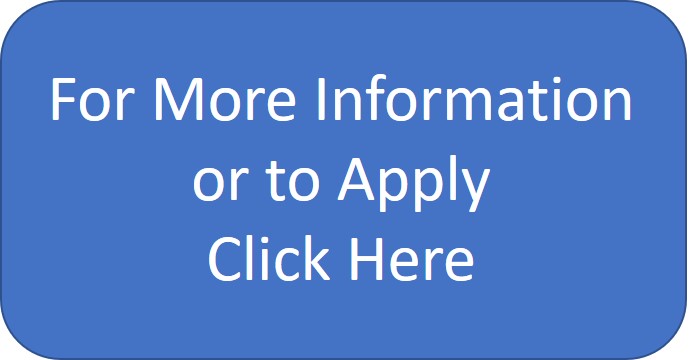 On January 17, 2020, Governor Murphy signed S-2252 into law (P.L.2019, c.362), which created an incentive program for light-duty electric vehicles and at-home electric charging infrastructure. Charge Up New Jersey promotes clean vehicle adoption in the state by offering incentives of up to $4,000 for the purchase or lease of new, eligible zero-emission vehicles, including battery electric and plug-in hybrid electric. By shifting away from gasoline and diesel use, it creates many environmental and economic benefits, including less air pollution and reduced greenhouse gas emissions.
NEW – The Charge Up Residential Charger Program offers a $250 rebate for the purchase of an eligible charger for your home.
RGGI MHD EV Charging Program
Multi Unit Dwelling (MUD) EV Charger Incentive
Designed to encourage owners and operators of MUDs to provide EV chargers for residents and guests, the program offers incentives to support the purchase and installation of eligible Level-Two EV charging equipment. Awards available under the program include $4,000 toward the purchase of a dual-port, networked Level-Two EV charging station and $6,000 toward the purchase of a Level-Two EV charging station for an MUD located in an Overburdened Municipality or in a 100% deed restricted low and/or moderate-income development.
Here is a list of Overburdened Municipalities. Applications are due November 30, 2023.

EV Tourism
Locations ranging from boardwalks, parks, and other unique attractions, as well as overnight lodging establishments will have the opportunity to apply for up to six Level-Two chargers and two DC Fast Chargers through the program. The Program provides grants for chargers:
Up to $5,000 for an eligible L2 charger, up to the cost of the charger; and
Up to $50,000 for a Direct Current Fast Charger, up to the cost of the charger.
Applications are due November 30, 2023. Evaluation Criteria can be found here as well as Frequently Asked Questions.
Clean Fleet EV Incentive Program

The Clean Fleet Electric Vehicle Incentive Program supports local and state governments as they transition their fleets to EVs. The Program allows local and state government entities in New Jersey to apply for $4,000 grants toward the purchase of light-duty battery electric vehicles, $10,000 for Class 2b-6 battery electric vehciles, $5,000 grants for public Level-Two chargers, and $4,000 grants toward the purchase of a fleet Level-Two EV charging station(s) located in an Overburdened Municipality.

Eligible entities include local schools, municipal commissions, state agencies or boards, state commissions, state universities, community colleges, county government and county authorities in addition to municipalities, municipal utility authorities, and state agencies. Award caps are based on population.
Overburdened Municipalities are eligible for bonus incentives.
Applications are due November 30, 2023.
Utility Programs
Certain EV charging stations that receive electric utility service from Atlantic City Electric Company (ACE), Public Service Electric and Gas Company (PSE&G), Rockland Electric Company (RECO) or Jersey Central Power and Light (JCP&L), may be eligible for additional electric vehicle charging incentives directly from the utility. Projects may be eligible for both the incentives offered by this BPU program and incentives offered by ACE, PSE&G, RECO or JCP&L, up to 90% of the combined charger purchase and installation costs. Please check ACE, PSE&G, RECO or JCP&L program eligibility requirements before purchasing EV charging equipment, as additional conditions on types of eligible chargers may apply for utility incentives.

EV Charging incentive information is available from Atlantic City Electric, PSE&G, RECO and JCP&L.
Approved Chargers and Network Service Providers
Beginning Fiscal Year 2023 (July 1, 2022), funding programs for EV charging stations that are managed by New Jersey state agencies, including NJDEP and BPU, will require grantees to select a Pre-Qualified Network Service Provider from the list posted on the It Pay$ to Plug In website. To find out more about the requirements, the pre-certified Network Service Providers or to learn how to apply for pre-certification go to the following link : Home - Drive Green - Air Quality, Energy and Sustainability (AQES) | Department of Environmental Protection (nj.gov)
NJBPU Moves to Increase Electric Vehicle Infrastructure in New Jersey
In September, the New Jersey Board of Public Utilities (NJBPU) approved an Order setting parameters for the build-out of publicly accessible, light-duty electric vehicle (EV) charging stations in the State and the role of private and public investment in developing the infrastructure. The Order establishes minimum filing requirements for light-duty EV infrastructure proposals from New Jersey's electric utilities and requires them, if they have not done so already, to submit these filings by February 28, 2021.
NJBPU had released a Straw Proposal in May that was aimed at furthering light-duty EV adoption in New Jersey. Comments received from stakeholders on this straw proposal can be found here. The Straw Proposal can be found here. A recording of the stakeholder meeting about the proposal is available here, and the panel presentations from the meeting can be found below:
In June 2021, NJBPU released a Straw Proposal aimed at furthering medium and heavy duty EV adoption and EV light duty fleets in New Jersey. Comments received from stakeholders on this straw proposal can be found here. Recordings of the stakeholder meeting about the proposal and panel presentations from the meetings can be found here as part of the September 15, 2021 Notice.
A revised straw will be released in Winter 2022.
To receive the latest information and news regarding EV programs in New Jersey, please join our listserv.