Community Energy Plans
What is a Community Energy Plan?
A Community Energy Plan helps a community work toward a better environment for all residents by using the state's Energy Master Plan (EMP) as a guide to align local efforts. The EMP identifies seven strategies for rapid reductions in greenhouse gas emissions by targeting efforts to reduce energy use, reduce emissions, increase renewable energy, and more.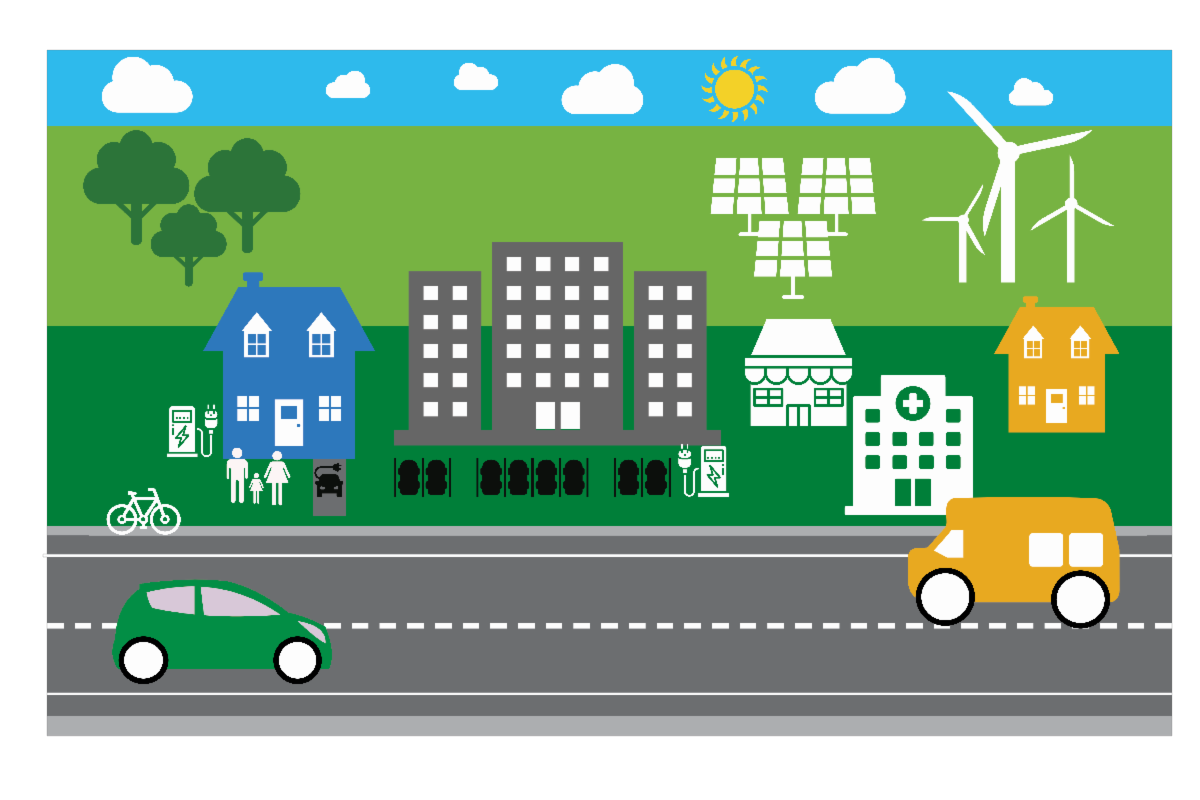 Community Energy Planning is the process by which communities collaboratively select and strategically implement emissions-reducing initiatives that fulfill the EMP goals. This Process includes assembling a planning team of local municipal staff, elected officials, relevant municipal board and commission members, and community volunteers. This planning team assesses the municipality's needs and helps find the opportunities for energy resiliency, renewable energy, and energy efficiency.
Community Energy Plan Grant Program Update

In 2019, the Board established a Community Energy Plan Grant Program. While the EMP provides a framework for a statewide transition to 100% clean energy by 2050, the Community Energy Plan Grant Program provides support to municipalities to develop climate action plans at the local level based on their assessment of which EMP strategies are most applicable in their respective communities.
The Community Energy Plan Grant Program was recently redesigned by the Office of Clean Energy Equity to prioritize low- and moderate-income and overburdened communities by removing barriers to participation and providing more financial and technical support to those communities that are most in need of these grants. The Program was relaunched on November 16, 2021. Applications were due by March 18, 2022. Please stay tuned for future program announcements.
On June 8, 2022, 46 municipalities were awarded grants totaling $820,000. Please view a list of the grantees here.
Overburdened Municipalities
Overburdened Municipalities have been identified based on the below criteria:
1. The municipality has over 50% of its population living in an Overburdened Community (OBC) Census Block as defined by the New Jersey Department of Environmental Protection pursuant to New Jersey's Environmental Justice Law, N.J.S.A. 13:1D-157; and
2. The municipality meets one or both of the following criteria (either A or B):
a) Over 35% of the population is living under 200% of the poverty level according to U.S. Census 2019 ACS data; or
b) The municipality is categorized as "distressed" according to the New Jersey Department of Community Affairs ("DCA") based on their score using the DCA's Municipal Revitalization Index (MRI) score (a 50 or higher).