Home Performance with ENERGY STAR
Save money and energy in your home with Home Performance!
Home Performance with ENERGY STAR offers "whole house" solutions to reduce both your energy costs and carbon footprint. Installing energy efficient upgrades in your home can save you up to 30% on energy costs and increase the comfort, safety, and durability of your home.
How do I get started?

The first step is to schedule an assessment (home energy audit) by contacting one of our participating accredited and certified contractors. The technician will take inventory and report on the current conditions of your home from top to bottom. This video can show you what to expect during your home energy audit. After the assessment, you will receive a report listing recommended measures, along with financial incentives available to pay for the work.
It is generally accepted practice to contact several contractors before selecting one. Please call 866-NJSMART should you have any questions.
Act now so you can lower your energy bills. Imagine what you'll be able to do with the money you save!
New Jersey homeowners now have until June 30, 2014 to receive up to $5,000 in financial incentives (not to exceed 50% of the total project cost of the eligible measures). Homeowners also may qualify for 0% interest financing (up to $10,000) when they have energy-efficient upgrades performed on their home.
Find out more: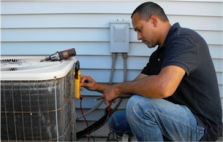 Funding is now exhausted for oil, propane, and municipal electric customers who are interested in the Home Performance with ENERGY STAR Program. We will update the website in the next couple of months should additional funding become available.