Combined Heat & Power and Fuel Cells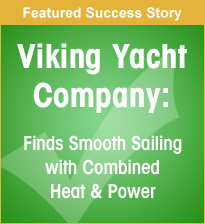 One of the goals of the State of New Jersey is to enhance energy efficiency through on-site power generation with recovery and productive use of waste heat, and to reduce existing and new demands to the electric power grid. The Board of Public Utilities seeks to accomplish this goal by providing generous financial incentives for Combined Heat & Power and Fuel Cell (CHP-FC) installations.
Incentives are available through two paths:
Commercial & Industrial CHP and Fuel Cells systems fueled by non-renewable sources, such as natural gas.
Renewable Energy Biopower systems for technologies that produce electricity using a renewable supply of organic material (biomass)
Learn more about eligibility as well as incentives available.

Link: Board Order - Standby Charges for Distributed Generation Customers