Combined Heat & Power and Fuel Cells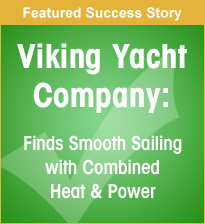 One of the goals of the State of New Jersey is to enhance energy efficiency through on-site power generation with recovery and productive use of waste heat, and to reduce existing and new demands to the electric power grid. The Board of Public Utilities seeks to accomplish this goal by providing generous financial incentives for Combined Heat & Power and Fuel Cell (CHP-FC) installations.
Incentives are available through two paths:
Commercial & Industrial CHP and Fuel Cells systems fueled by non-renewable sources, such as natural gas.
Renewable Energy Biopower systems for technologies that produce electricity using a renewable supply of organic material (biomass)
Learn more about eligibility as well as incentives available.
Learn more about the technology and benefits of Combined Heat & Power, with specific examples of application in local governments.

Link: Board Order - Standby Charges for Distributed Generation Customers
Energy Resiliency Bank Update 03.26.14 from Michael Winka, NJBPU:
As you many already know, New Jersey recently applied for funding from the US Department of Housing and Urban Development (HUD) under the second round of Sandy disaster relief and recovery funds (CDBG-DR) for the development of an Energy Resiliency Bank (ERB).
For more information on the ERB proposal, see Action Plan Amendment 7 - Substantial Amendment to the Second Allocation of CDBG-DR Funds (Action Plan 2) section 2.5.5 pages 3-27 through 3-36. The second allocation funding amount for New Jersey is $1.463 billion with total statewide unmet needs of $19.28 billion. The funding request in Action Plan 2 for the ERB is $210 million.
While this is a new area for HUD, it was something specifically addressed in the Hurricane Sandy Rebuilding Strategy Report dated August 2013 issued by the US Hurricane Sandy Rebuilding Task Force chaired by HUD Secretary Donovan. While there are a number of Green/Energy Banks across the country, if approved, the ERB will be the first of its kind in the country to focus on resiliency.
The Action Plan 2 was just submitted to HUD for their review and consideration. The HUD review is 60 days. While we anticipate that there will be many questions and comments, the actual structures and establishment of the ERB will be based on approval from HUD.
In the meantime, we are setting up ERB outreach sessions to seek input. Our goal is to work over the next 60 days to be in position to present the ERB structure to our Boards if and when HUD approves the ERB proposal.
The notices for these outreach sessions are on the NJBPU website:
General Information
Information Specific to Distributed Generation (DG) Developers
Information Specific to Wastewater Facilities
Registration for the Water and Wastewater Facilities Workshop
Registration for the DG Developers Workshop