Local Government Energy Audit
Notice: Local Government Energy Audit (LGEA) Transition
The New Jersey Board of Public Utilities (NJBPU) is currently transitioning the management of the Clean Energy programs to a new Program Administrator. The impact of this transition to your Local Government Energy Audit is dependent on where your application resides within the administrative process as outlined below.
The NJBPU anticipates that the LGEA program will continue to provide audits and energy awareness to New Jersey's local governments. Thank you for your continued interest during this brief period of transition.

All across New Jersey, residents and business owners are looking for ways to save energy and the environment. Now local government, as well as state contracting agencies, public agencies, NJ State Colleges and State Universities, and 501(c)(3) non-profit agencies can take a leadership role by participating in the Local Government Energy Audit Program (LGEA) offered as part of New Jersey's Clean Energy Program.
We'll help you identify cost-justified energy-efficiency measures - as well as subsidize the full cost of the audit.
The LGEA Program targets buildings owned by local governments, New Jersey State Colleges and State Universities, and 501(c)(3) non-profit agencies. Such facilities may include, but are not limited to: offices, courtrooms, town halls, police and fire stations, sanitation buildings, transportation structures, schools and community centers. All local governments, New Jersey State Colleges or State Universities, and non-profit agencies exempt from federal tax under section 501(c)(3) of the Internal Revenue Code that are located within the service territory of at least one of the state's regulated utilities are eligible.
The Program requires that participating local government agencies pass a resolution enabling submittal of the program application. Sample Resolutions that may be used by your governing body are included in the complete package of guidelines and application forms provided in the link at the top of this page.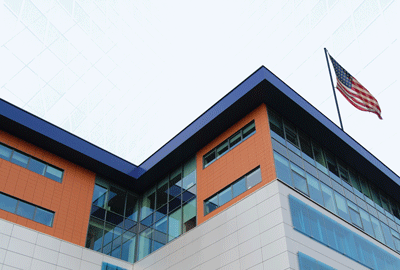 Incentives Up To 100% of the Cost
Participants will prepare a Request for Proposal in order to select one of the pre-qualified auditing firms who will follow the strict parameters of New Jersey's Clean Energy Program to deliver an energy audit. The Program will subsidize 100% of the cost of the audit.
More information about the New Jersey Division of Purchase and Property State Contract (T-2545) and the selected firms is available here.
When your audit is complete, you'll have a list of recommended, cost-effective energy efficiency measures and facility upgrades that will help reduce operating expenses and, in many cases, improve the health and productivity of the buildings' occupants. Many of the recommended measures will be eligible for additional incentives available through the SmartStart Buildings, Direct Install or Pay for Performance Programs.
Applicants may receive support from New Jersey's Clean Energy Program representatives in order to help them take advantage of incentives on equipment upgrades performed after the audit.
To ensure the opportunity for participation by many local governments and eligible non-profit agencies throughout the state, this program is subject to an incentive cap of $100,000 per fiscal year, per agency.
This document contains e-forms, which can be completed, saved on your computer and printed. You must be using version 5 or later of Adobe Reader to access e-forms.

View a step-by-step description of the program and links to individual documents needed for participation.
---