Local Government Energy Audit
Notice: Local Government Energy Audit (LGEA)
Effective March 24, 2016, applications are being accepted into the new Local Government Energy Audit Program. This new program design provides a more streamlined process that eliminates the need for customers to develop an RFP and selection of an audit firm, as well as other previous requirements, thus allowing customers to move through the entire process much more quickly with significantly less administrative burden. The entire audit process including customer assistance, application processing and auditing will be performed by TRC (the Commercial and Industrial Program Manager) for the NJ Clean Energy Program. TRC is a member of the NJCEP Program Administrator Team under a new contract awarded to Applied Energy Group (AEG) on December 1, 2015.
For customers that already submitted an application under the old program design, but did not initiate the audit process, TRC staff will be in contact with you to re-start your application. They will work with you to identify any additional information that may be needed to meet the new program application requirements. For many, this will involve the submission of utility bills.
If you have questions about this information, please call 866-NJSMART (866-657-6278).

All across New Jersey, residents and business owners are looking for ways to save energy and the environment. Now local government, as well as state contracting agencies, public agencies, NJ State Colleges and State Universities, and 501(c)(3) non-profit agencies can take a leadership role by participating in the Local Government Energy Audit Program (LGEA) offered as part of New Jersey's Clean Energy Program.
We'll help you identify cost-justified energy-efficiency measures - as well as subsidize the full cost of the audit.
The LGEA Program targets buildings owned by local governments, New Jersey State Colleges and State Universities, and 501(c)(3) non-profit agencies. Such facilities may include, but are not limited to: offices, courtrooms, town halls, police and fire stations, sanitation buildings, transportation structures, schools and community centers. All local governments, New Jersey State Colleges or State Universities, and non-profit agencies exempt from federal tax under section 501(c)(3) of the Internal Revenue Code that are located within the service territory of at least one of the state's regulated utilities are eligible.
The Program no longer requires that participating local government agencies pass a resolution enabling submittal of the program application.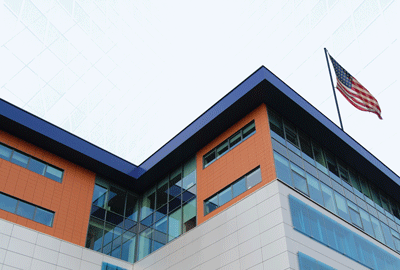 Incentives Up To 100% of the Cost
Participants will need to submit a complete application and supply 14 months of utility bills in order to get the process started. The Program will subsidize 100% of the cost of the audit.
When your audit is complete, you'll have a list of recommended, cost-effective energy efficiency measures and facility upgrades that will help reduce operating expenses and, in many cases, improve the health and productivity of the buildings' occupants. Many of the recommended measures will be eligible for additional incentives available through the SmartStart Buildings, Direct Install or Pay for Performance Programs.
Applicants may receive support from New Jersey's Clean Energy Program representatives in order to help them take advantage of incentives on equipment upgrades performed after the audit.
To ensure the opportunity for participation by many local governments and eligible non-profit agencies throughout the state, this program is subject to an incentive cap of $100,000 per fiscal year, per agency.
Application
Please find the complete excel application workbook here.
(Note that as of April 1, 2016, the prior application documents (PDF format) will no longer be accepted for new application submittals.)
Additional Information
If you have questions regarding LGEA, please view the program FAQs for additional details.
If you do not see answers to your questions, please send an email to LGEA@NJCleanEnergy.com or call 866-NJSMART (657-7628)
---