Direct Install

Notice: Direct Install Contractor/Vendor RFP Update
Interested Bidders
New Jersey's Clean Energy Program is pleased to announce an exciting opportunity for contractors and vendors. On May 24, 2016 Request for Proposals (RFPs) were released for the selection of new contractors to deliver the Direct Install Program, as well as to establish equipment pricing. The period for submitting intention to bid has closed as of June 1, 2016 as well as the period to submit questions, which closed June 6, 2016.
Program Participants
Once the equipment pricing is secured and the new contractors are engaged and trained on program delivery, the program will begin accepting applications. In the meantime, we encourage customers interested in the Direct Install Program to complete this form in order to be contacted when the program re-opens. For a description of the Direct Install Program and how it benefits small business owners, please see the program description below.
Let us pay up to 70% of your energy efficiency upgrade.
Sometimes, the biggest challenge to improving energy efficiency is knowing where to start and how to get through the process. Created specifically for existing small to medium-sized facilities, Direct Install is a turnkey solution that makes it easy and affordable to upgrade to high efficiency equipment. We will provide you with a FREE energy assessment and a participating contractor will work with you to cut your facility's energy costs by replacing lighting, HVAC and other outdated operational equipment with energy efficient alternatives. The program pays up to 70% of retrofit costs, dramatically improving your payback on the project.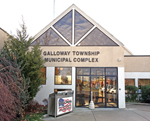 Existing small to mid-sized commercial and industrial facilities with a peak electric demand that did not exceed 200 kW in any of the preceding 12 months are eligible to participate in Direct Install. Applicants will submit the last 12 months of electric utility bills indicating that they are below the demand threshold and have occupied the building during that time. Buildings must be located in New Jersey and served by one of the state's public, regulated electric or natural gas utility companies.



Lighting
Heating, Cooling & Ventilation (HVAC)
Refrigeration
Motors
Natural Gas
Variable Frequency Drives
Measures eligible for Direct Install are limited to specific equipment categories, types and capacities. Boilers may not exceed 1,500,000 Btuh and furnaces may not exceed 140,000 Btuh. Limitations on packaged HVAC, motors and other equipment also apply. Larger capacity equipment may be eligible for financial incentives through NJ SmartStart Buildings.
See how other small businesses owners have saved!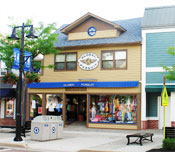 Turnkey Process - A network of selected participating contractors address your project from start to finish, beginning with an assessment of your facility, and ending with the installation of eligible energy-efficient equipment.
Minimal Cost - Your share of the project's cost will be approximately 30%, the program pays the remaining 70%. With incentives so dramatic, your upgrade project can very quickly pay for itself.
Fast Turnaround Time - Project installations are typically completed within 90 days from the time of scheduling your energy assessment.
Ongoing Savings - Your new energy-efficient equipment will provide savings for years to come through dramatically reduced energy costs on your monthly utility bills.



View a step-by-step description of the program.
Interested in becoming a Direct Install Participating Contractor?