Direct Install - Steps to Participation


Notice:
Currently NJCEP is reviewing its agreements with the network of Direct Install contractors and refreshing the measures that can be installed (included) under the program. This will ensure that we are including the latest technologies and are continuing to secure competitive prices for all eligible measures, to make certain you are getting the best energy solutions for your facility. NJCEP will post a notice on this page when the program is ready to start scheduling assessments again, likely in Spring 2016.
If you are interested in participating at that time, or would like more information, please send an email to directinstall@NJCleanEnergy.com.
REVIEW RESULTS
After the energy assessment, the contractor will review the results with you, including what measures qualify and your share of the project cost.
MOVE FORWARD
You will sign a scope of work document to proceed with implementation of qualifying measures and arrange for payment of your portion of the project costs with your contractor.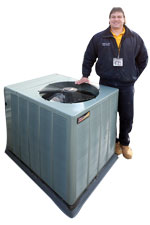 ARRANGE INSTALLATION
You and the participating contractor will set a convenient start date for the installation.
CONFIRM INSTALLATION
Once the participating contractor completes the installation, you accept the work by signing a project completion form.
COMPLETE TRANSACTION
You pay the participating contractor and remaining balance of your share of the project cost and New Jersey's Clean Energy Program pays the rest.