Pay for Performance - New Construction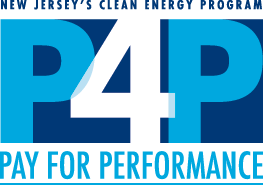 Design and Build a More Energy Efficient Building
Take a comprehensive, whole-building approach to saving energy in your planned buildings and earn incentives that are directly linked to your savings. Pay for Performance relies on a network of program partners who provide technical services under direct contract to you. Acting as your energy expert, your partner will develop an energy reduction plan for each project by developing a simulated computer model of your planned building and helping design it to perform better than a minimally code-compliant building.
Eligibility
Commercial, industrial and institutional buildings with 50,000 square feet or more of planned conditioned space are eligible to participate including hotels and casinos, large office buildings, select multifamily buildings, supermarkets, manufacturing facilities, schools, shopping malls and restaurants. Existing buildings undergoing substantial renovations may also be eligible to participate if the project involves:
Change of use and reconstruction of space within;
Construction work that requires the building to be out of service for 30 days or more; OR
Reconstruction of a vacant structure
Your energy reduction plan must define a comprehensive package of measures capable of achieving energy costs or source energy 5% below the current energy code for commercial and industrial buildings and 15% for multifamily buildings.
Incentives
Pay for Performance incentives are awarded upon the satisfactory completion of three program milestones:
Incentive #1 - Submittal and approval of proposed energy reduction plan prepared by an approved program partner detailing the proposed building design and its energy cost savings compared to code compliant baseline. Incentives range from $0.08-$0.18 per square foot up to $70,000 and are contingent on moving forward with construction.
Incentive #2 - Submittal and approval of an as-built energy reduction plan and commissioning report confirming energy efficiency are installed and performing as expected. Incentives range from $0.80-$1.40 per square foot.
Incentive #3 - Submittal of building performance report demonstrating building has achieved ENERGY STAR Certification. Incentives range from $0.35-$0.40 per square foot.
Additional Links: informative brochure
Questions? Program representatives can be reached at P4P@NJCleanEnergy.com. Note: If you have submitted a question or application to this email address and have not received a response within five business days, please contact our office at 866-657-6278.